The Best Gym in Jasper, GA
Finding the perfect gym to join is something that's easier said than done. So many promising options are plagued by outrageous membership fees, a frustrating lack of equipment, or an atmosphere that seems to sap your energy and motivation away. And don't even get us started on places that shame their members with so-called "Lunk Alarms."
If you, like so many others, are tired of endlessly searching for the best gym in Jasper, GA, let BodyPlex put a stop to the madness. At our fully-equipped gym and fitness center, we do things differently. From our member-centric mindset to our innovative training programs, we offer everything you need to achieve your fitness goals and enjoy a healthy lifestyle. Learn more about us below and sign up for your free trial membership today!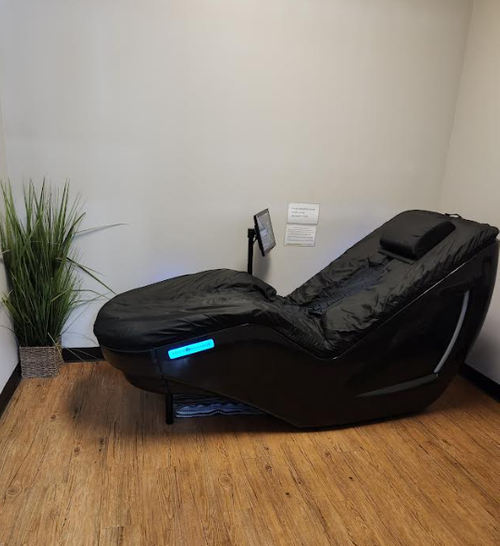 A Holistic Approach to Physical Wellness
At BodyPlex, we understand that physical wellness goes beyond just working out. That's why we offer a range of amenities to help you relax and rejuvenate. After a challenging workout, treat yourself to our hydromassage beds that use water pressure to alleviate muscle soreness and reduce stress. If you're looking to maintain a year-round sun-kissed glow, take advantage of our tanning booths. No matter what you have in mind for your wellness, you can count on our Jasper gym to provide the gear and guidance you need 365 days a year.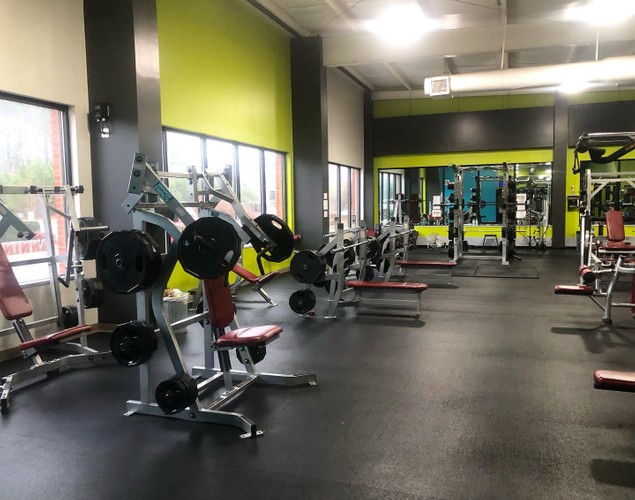 State-of-the-Art Exercise Equipment
To ensure our members have access to the very best fitness tools available, we pride ourselves on having the latest and greatest exercise equipment at our gym in Jasper. From cardio machines like treadmills, ellipticals, and rowers to strength training equipment like weight machines and free weights, we provide everything necessary for a well-rounded workout. Our equipment is well-maintained and regularly upgraded to meet the evolving needs of our members. Take a peek at our gallery to see all the equipment you'll be able to take advantage of!
Training Programs for All Fitness Levels
No matter what your fitness level is, BodyPlex has training programs designed to help you reach your goals. For those who prefer to work out independently, we offer open gym access that lets you enjoy the freedom of creating your own workout routine using our top-notch equipment. If you require additional guidance and support, our certified personal trainers are available to provide one-on-one training sessions tailored to your specific needs.
For individuals who thrive in group settings, we also offer a variety of fun and challenging fitness classes at our Jasper gym. Whether you enjoy yoga and pilates, group strength training, or even step aerobics, we have a diverse range of group classes led by experienced instructors. These classes not only provide a great workout but also foster a sense of community and motivation in all of our BodyPlex members.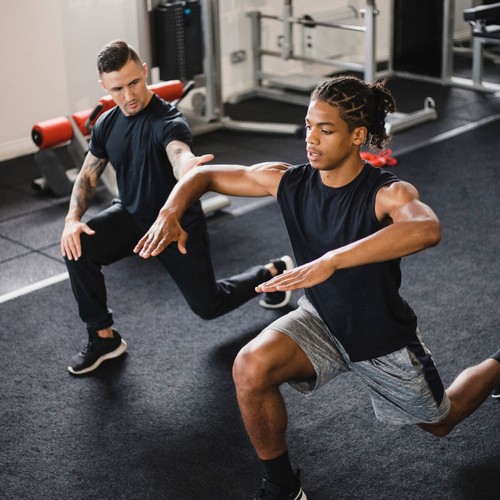 Multiple Membership Options
We understand that everyone has different fitness goals and budgets, which is why we offer multiple gym membership options to suit your needs. Our Body Basix membership provides access to our gym floor and basic amenities, perfect for those who prefer a more independent workout experience. For those seeking a more structured program, consider our Catalyst membership, which grants you access to our highly popular group classes.
If you're someone who wants it all, our Ultimate membership is the way to go. It includes access to our gym equipment, group fitness classes, personal training sessions, and more. With the Ultimate membership, you'll have everything at your fingertips to reach your fitness goals, no matter how ambitious they may be.
Contact US
BodyPlex isn't just a gym — it's a destination for physical wellness. With our supplemental amenities, cutting-edge equipment, comprehensive training programs, and affordable membership options, we're confident that we can be your steadfast partner throughout your entire fitness journey. Join us at BodyPlex today and experience firsthand why we're the best gym in Jasper, GA!
Why Choose Us?
What makes BodyPlex so unique? Honestly…it's our people!! We are intentional in the selection of our greatest asset – our team! Our staff is genuine, passionate and devoted to delivering an unmatched member experience. You can interact with the owner on-site which allows us to respond more quickly to member needs.
*Please consult your physician or other healthcare provider before starting an exercise program. The claims on this site are not typical of the sedentary person. Bodyplex guarantees nothing and results may very.